WELCOME TO THE JAKO NEWS BLOG
Ronaldinho & Friends verzaubern Frankfurt
Wir haben die Mannschaften des "Game of Champions" ausgestattet. ...
Der zweimalige Weltfußballer Ronaldinho hat mit seinem Team "Ronaldinho and Friends" 5:4 gegen die Allstars von Eintracht Frankfurt gewonnen. Der 38 Jahre alte Brasilianer lief unter dem Motto "A final celebration" in der Commerzbank Arena auf. Das Benefizspiel vor 20 000 Zuschauern fand zugunsten benachteiligter Kinder statt.
Ronaldinho und sein Team bereiteten sich in unserer Teamline PRESTIGE auf das Spiel vor. Für sein Team hatte er unter anderem Ailton, Rafael van der Vaart, Torsten Frings und Kevin Kuranyi aufgestellt. In den letzten Minuten der Partie streifte sich Ronaldinho spontan das Trikot des Gegners über - die Fans feierten ihn frenetisch dafür.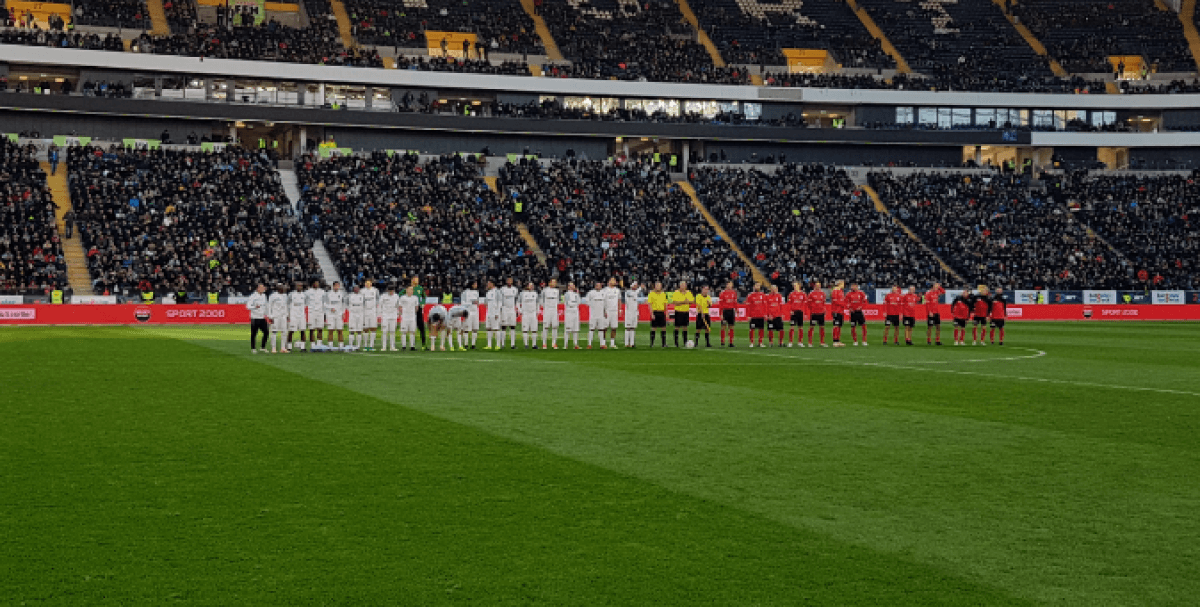 Die in unser Trikot Porto 2.0 gekleideten Adler All-Stars wehrten sich trotz eines zwischenzeitlichen 5:1-Rückstandes tapfer gegen die Star-Auswahl des Brasilianers. Für einen lustigen Höhepunkt sorgte Kevin-Prince Boateng. Der Frankfurter schnappte sich bei dem Spiel die Rote Karte von Referee Jürgen Jansen und zeigte sie einem Gegenspieler.